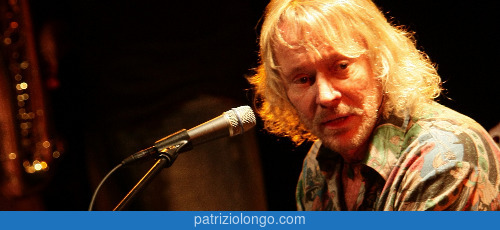 A special meeting with an artist who has been part of the history of Latin American music and in particular of Bossa Nova, a sort of Samba played in a more minimal way and with a lower tempo than Samba. He's a composer and performer of songs that are an indelible mark in the history of music, an undisputed sound experimenter that has managed to merge pop, bossa nova, the finest psychedelia, jazz and funk.
Just to mention a few of his most famous songs: Samba de Verao, Batucada, Crickets Sing for Anamaria.
His songs were reinterpreted by the most famous names on the international scene as Frank Sinatra, Elis Regina, Bebel Gilberto, Jazzanova and 4Hero and his voice has been sampled by modern artists like Jay Z's recent Blueprint.
On Patrizio Longo's microphone we meet maestro Marcos Valle to talk about his new work entitled Estática (2010 – FarOut) . Welcome!
Thank you, it is a pleasure.
An album that sums up a career of over half a century of sound experimentation, there's funk, orchestral, jazz and bossa nova?
Well, I agree, I think I was able to write and record songs The opportunity to use an orchestra in this CD, it was a present from FarOut , because the songs that have written, for this CD that show the blend of influences I have in my music. I do not like to repeat myself, so I am glad that each new CD comes with something that can excite me and my audience. Work perfectly well with it.
Listening to your work we can feel a familiar sound. What sound research did you do?
I like to be aware of what is happening today in music , new groups , new songs , from Brazil , and also out of Brazil, at the same time that I still listen to Ravel, Debussy, Caymmi, Jobim, Black Music from the 60's and 70's, Jazz, etc…
During your career you travelled and met different cultures. Did this knowledge infiltrate even in your music?
I presume that everything I have enjoyed in music had some influence in my style.
Can you confirm that once you hit Marlon Brando? for what reason?
I was 21, and my wife, a beautiful brunette, was 18. We were in a tipical Hollywood party, with famous musicians, actors, actresses, producers, etc… They had there music instruments and microphones for who would like to play. I did, Henri Mancini, Sergio Mendes, Laurindo de Almeida, Petula Clark, Johnny Mandel and others also did. And Marlon Brando the whole time was playing the bongos, and drinking. When my wife and I were leaving, While I was saying goodbye to the hosts, I did not see that he pulled her by the arm and said something like "I want you". She was the kind of woman that hated those things, even being Marlon Brando, so she called him some bad names and told me what had happened. So, I went in his direction to punch him, but the host and his friends stopped me, telling me that he was drunk, so I should not pay any attention to him. My wife and I were really angry, but decided to go home. This the funny story about almost punching Brando.
Can you tell us how Samba de Verao has became a classic?
All I know it's that when I wrote it, everybody in Brazil wanted to record it. So they did , and it became a big hit. Then, the same thing happened in USA, and it became a standart in the whole world.
What can you say about the contemporary music scene in Brazil? are there some young artists that you listen to?
As I answered before , we have many new talents in Brazil. Such as Martinalia, Marcelo Camelo, Marisa Monte, Jair de Oliveira, and many others.
Is Crickets Sing for Anamaria a dedication to a real life person?
The original lyrics written by my brother do not mention a name. But Ray Gilbert wrote the lyrics in English , he told a story about a girl named Maria (which is a very used name in Brazil). But for the title, he used Anamaria, that was the name of my wife at that time.
Could you tell us how and where do you write a song?
Sometimes, I go to the piano or guitar, trying to get some idea and sometimes I get it partially, or totally . When I like it, I record it to not forget it. But usually, I need to be in a kind of pressure to write, for instances if I will record a new CD, or if some other artist wants a song of mine. I put myself in a state of mind that the ideas start to come to me mind.
Thanks for your patience and thanks for all the wonders you gave us. See you soon!
Thank you , and yes , Hope to see you soon.
Foto: Ufficio Stampa A Buzz Supreme