La storia del brit-pop in: "Common people. The Britpop story"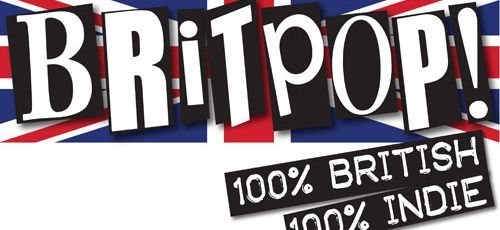 Il Brit-pop è un genere musicale che viene accolto da numerosi gruppi britannici intorno agli anni '90. Le principali linee musicali sono ottenute incrociando sonorità pop e rock. Nasce così un nuovo stile che prende spunto dall'indie rock suonato nel decennio precedente.
Per ricordare questo movimento che ha riscosso un discreto successo a livello internazionale il prossimo giugno sarà pubblicata una raccolta intitolata Common people. The Britpop story con le più interessanti band del movimento anni '90.
Una nota appare leggendo la playlist non sono inserite, probabilmente per ragioni di Diritti, le canzoni delle band più rappresentative del genere i Blur ed Oasis. In compenso si trovano i brani degli: Elastica, Dodgy, Dubstar, Pulp, Paul Weller, Babybird, Kula Shaker, Suede, Gomez, Monaco, Stereophonics ed altri.
La playlist è decisamente interessante:
CD1
Auteurs – Lenny Valentino
Elastica – Stutter
Gene – Be my light, be my guide
Stone Roses – Love spreads
James – Laid
Dodgy – Staying out for the Summer
Saint Etienne – You're in a bad way
Dubstar – Stars
Blake Grape – In the name of the father
Duffy – London girls
Marion – Sleep
These Animal Men – Speeed king
S*M*A*S*H – Shame
Cast – Alright
Bluetones – Slight return
Perfume – Lover
Boo Radleys – Wake up Boo!
Menswear – Daydreamer.
CD2
Pulp – Common people
Supergrass – Alright
Sleeper – Inbetweener
Echobelly – Great things
Powder – Afrodisiac
Northern Uproar – Rollercoaster
Paul Weller – Thechangingman
Divine Comedy – Something for the weekend
Babybird – You're gorgeous
My Life Story – 12 reasons why
Denim – It fell off the back of a van
Kula Shaker – Tattva
Mansun – Wide open space
Salad – Drink the elixir
Placebo – Nancy boy
Longpigs – She said
Ocean Colour Scene – The riverboat song
Shed Seven – Chasing rainbows
CD3
Super Furry Animals – God! Show me magic
Suede – Trash
Kenickie – In your car
Theaudience – A pessimist is never disappointed
Catatonia – Mulder and Scully
Space – Female of the species
Embrace – All you good good people
Gomez – Whippin' Piccadilly
Geneva – Into the blue
Rialto – Monday morning
Seahorses – Love is the law
Hurricane #1 – Step into my world
Monaco – What do you want from me
Spearmint – Sweeping the nation
Lodger – Always round here
Earl Brutus – SAS and the glam that goes with it
Stereophonics – The bartender and the thief
Gay Dad – Oh Jim
Inserito da Patrizio Longo il 14 Maggio, 2009 - 10:30
Tags
Segui Patrizio Longo su...